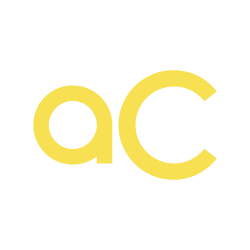 Job Detail
Career Level Intermediate

Experience 2 Years

Qualifications Bachelor Degree
Job Description
The role requires an understanding of how social media channels such as Instagram, Facebook, TikTok and LinkedIn work, and creative thinking in social media content. The role is challenging yet rewarding. Bi-lingual proficiency in both English and Bahasa is an added bonus.
How would your day-to-day look like?
– Support and collaborate with the creative team on social media strategising. This encompasses brainstorming, planning and digital film production as well as the development and implementation of a cohesive social strategy to drive and enhance.
– Content Creation: Develop impactful content for various social media platforms, with the objectives of adding value to audiences, interacting with them and driving awareness of brands through the design of social media strategies – planning, ideation and execution for campaigns.
– Ensuring all content delivered is streamlined in quality, format, and brand voice, among other brand guidelines.
– Active on various social media platforms, keeping up with the trend and analysing successful social media campaign for future content, and ensuring the content drive brand goals including increasing page and post engagements.
– Basic understanding of SEO, user engagement, analysing data and consolidating reports based on the data.
– Stay up to date: With new digital technologies, social media best practices, social media trends and applications.
– Manage and oversee social media accounts and content.
– Wearing Multiple Hats: As a start-up company, we may require you to wear multiple hats and take on multiple roles that may be outside your key area of expertise from time-to-time but you will be collaborating with a team that you can learn and have fun at the same time. Hence being able to work well under pressure in a fast-paced environment with tight timelines and a great attitude is key.
What skills should you have?
– Bachelor's Degree / Diploma in Digital Media and Communication or any Marketing related course.
– Minimum 1-year related experience on Social Media.
– Experience creating content for digital formats is a must.
– Software skills in using Microsoft Word, Excel, PowerPoint and google related facilities.
– Passion in video production is a bonus.
– Effective written and verbal communication skills in both English and Bahasa.
– Ability to write, edit, translate and proofread content.
– Strong interest in learning and a creative mind.
Required skills