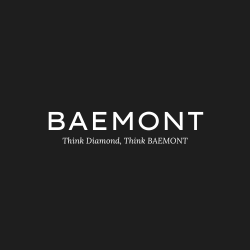 Job Detail
Career Level Intermediate

Experience Less Than 1 Year

Qualifications Diploma
Job Description
Are you ready to join an exciting and innovative team at BAEMONT, where we redefine both online/offline shopping experience? We're looking for a Retail Specialist who can captivate our customers with their exceptional communication skills, product knowledge, and persuasive charm. If you have a passion for delivering outstanding service and a knack for connecting with people, this role is tailor-made for you!
RESPONSIBILITIES:
Work your magic through your speech: As a Retail Specialist, you'll be the face of BAEMONT, engaging customers with your charismatic personality and exceptional communication skills. Your ability to weave persuasive narratives will enchant our customers, leaving them eager to explore our product offerings.
Explain with granular details: You possess an in-depth understanding of our products and services. You'll be responsible for conveying this knowledge to customers, breaking down complex features into easily understandable explanations. Your knack for providing intricate details will assist customers in making informed purchasing decisions.
Manners and etiquette: At BAEMONT, we hold ourselves to the highest standards of professionalism. We expect our Retail Specialists to embody proper manners and etiquette at all times, treating customers with respect, courtesy, and a warm smile.
Common sense is a MUST: Our ideal candidate possesses a strong sense of practicality and logic. You'll encounter a variety of situations, and your ability to think on your feet and apply common sense will be essential in resolving customer queries and providing exceptional service.
Fuel customer curiosity: As a Retail Specialist, you're driven by a deep understanding of customer psychology. You thrive on sparking and nurturing customer curiosity, offering enticing insights into our products and creating an unforgettable shopping experience that keeps them coming back for more.
Insatiable hunger for improvement: At BAEMONT, we believe in continuous growth and learning. As a Retail Specialist, you should constantly strive to define and refine your communication techniques, seeking new ways to captivate customers and exceed their expectations. Your insatiable hunger to improve will contribute to your success in this role.
REQUIREMENTS
Professionalism and etiquette: Demonstrating professionalism and adhering to proper manners and etiquette is a non-negotiable requirement. We expect you to represent BAEMONT with grace, poise, and a genuine desire to assist customers.
Customer-focused mindset: Your passion for providing exceptional customer experiences should be unwavering. You must genuinely enjoy interacting with customers, listening to their needs, and offering tailored solutions to enhance their shopping journey.
Growth Mindset: Your ability to learn and speed in attaining knowledge is more crucial than the education prior. The learning system in you will be tested regardless of your background as this industry is niche and it's not meant for everyone. We do not fear if you do not know anything when you started, we fear if you do not learn.
MBTI Range: While not a strict requirement, candidates with personality traits fitting the ESFJ, ESTP, or INTJ categories may find themselves particularly well-suited to this role due to their natural ability to connect with others, adapt to changing situations, and approach challenges with a strategic mindset.
If you're ready to embark on an exciting adventure, where your persuasive prowess and exceptional communication skills will be celebrated, apply now to become a Retail Specialist at BAEMONT.
Required skills