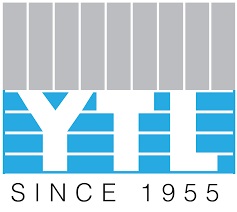 Job Detail
Career Level Entry-level

Experience Fresh

Qualifications Bachelor Degree
Job Description
QAQC Engineer is responsible for monitoring quality management system of the company and the assigned project. Ultimately, you will be coordinating and supervising QAQC activities such as quality inspections and audits to ensure compliance with the specified standards and requirements as well as in aligned with departmental goals and objectives.
Monitor actual quality implementation at site involving Project Quality Plan (PQP) to ensure the established Quality Management System (QMS) in accordance with ISO 9001:2015 is implemented and maintained at all level within the project organisation.
Accountable for the precise knowledge of all aspects of engineering construction relating to Civil and Structural (C&S), Mechanical and Electrical (M&E) and Architectural discipline interfacing the multidisciplinary processes.
Determine all standards to perform inspections and tests and monitor testing methods to maintain high-quality standards for all processes.
Identify specification requirements of ISO standards and QLASSIC workmanship to ensure they are captured in all works.
Continuously update all incoming drawings received and maintain proper records for all abortive and variation works, discrepancies and dimensional matters.
Review method statements, specifications, quality inspection checklists and ensure all related forms are filled accurately.
Review the methodology of the existing work (pre-commencement) and advise suitable work methods by assisting to provide Quality Toolbox Briefing (QTB) to all parties including Technical Assistant, Technical Officer, Senior Technical Officer and Engineer.
Coordinate and work with Technical Assistant, Technical Officer, Senior Technical Officer, Engineer and all related site personnel to resolve all site quality issues or disputes amicably.
Liaise with subcontractors and suppliers on matters pertaining to QMS to ensure compliance with all quality systems and procedures.
Liaise with the local authorities, in-house and external consultants independently for inspection and the resolution of quality issues.
Ensure material and project specifications are met and the construction of structural, architectural and M&E elements are at the highest standard.
Ensure the calibration of all inspections, measurements and test equipment are conducted according to the defined schedule.