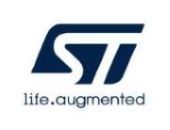 Job Detail
Career Level Senior

Experience 3 Years

Qualifications Bachelor Degree
Job Description
Responsibilities:
To manage the assembly quality team & drive the quality improvement program to eradicate customer complaints. Improve external & internal quality indicators to meet the defined target.
To work with Division & FQS in managing customer quality issue to prevent escalation
To participate in the 8D review to improve the problem solving
To participate in the development of FMEA/SPC/IPC/Control Plan/OCAP before production startup
To work with Process engineering & APL team to establish robust process control to achieve zero internal/external customer complaints.
To work as a team between Operation/Equipment/Process to detect abnormal lots & establish OCAP to handle the event
To perform quality system audit to ensure effectiveness of the quality system
To work with operation team to improve work procedures to reduce human errors
To work with FA team in product failures mechanism analysis
Genba to identify area for improvement & line compliance
To support operation & process engineering team in managing lots on hold disposition & risk assessment.
To work with APL & Process team to ensure line readiness before new product/technology introduction
To manage customer & 3rd party quality system audit
Requirements:
Masters/Bachelor's Degree in Engineering (Chemical / Mechanical / Mechatronics / Manufacturing/ Material Science/ Electrical) or equivalent.
Preferable having experiences in photo lithography, film lamination and plating.
Experience in semiconductor assembly FOL & EOL process, line process control and IATF quality system
Familiar with IATF quality system & qualify as VDA lead auditor will be further advantage
Good in problem solving skills using 8D & 3x5Why.
Knowledgeable in quality tools e.g SPC, MSA, FMEA & Control Plan, OCAP, WI, LRR.
Experience in handling customer visit and audit
Effective communication & collaboration skills with various cross functional team.
Good leadership to lead the Process team to execute improvement action.
Experience in quality crisis management
Understand the product testing will be further advantage.
Understand FA & Reliability process will be further advantage.
Required skills