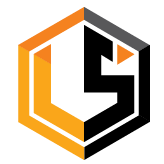 Job Detail
Career Level Entry-level

Experience Less Than 1 Year

Qualifications Diploma
Job Description
Job Responsibilities:
Monitoring day-to-day operation of technical teams when they are performing the job tasks.
To provide support assistance to technical team if there encountered an issue or problems while performing services.
Establish a strategic plan for operations, prepare and execute action plans, establish quality and customer service standards, and resolve any problems that arise.
Maintain positive merchant relationships by responding to clients' queries, requests, comments, and complaints in order to resolve service improvement issues and take appropriate actions in accordance with standard operating procedures (SOP)
To provide maintenance schedule and tasks to the technical team
To communicate and follow up with clients regarding their product order, when required
Provide transporter and assist in their delivery if problems or issue occur
To ensure that every spare parts machine and equipment are well-maintained.
To have a discussion with the maintenance engineers regarding issues/problems that encountered by the clients.
To maintain the operation documentation, job order, delivery order and purchase order.
Job Requirement:
The candidate at least possesses Bachelor Degree in Mechanical/Electrical/Mechatronics Engineering
Maintenance Engineer background (Preferred)
A meticulous planner with a strategic mind set and strong leadership abilities. Strong people management skills are required to drive results and gain work commitment from his/her teams.
Practical Engineering Skills (Preferred)
Well-verse in technical knowledge is welcome
Fluent in English and Malay but if can speak Mandarin will be your additional advantage
Benefits:
EPF, SOCSO, EIS
Maternity and Paternity Leave
Public Holiday, Annual Leave
Additional Benefits: 
Career development opportunities
Company outing for every quarter of year/team building
Company's trip