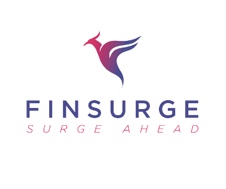 Job Detail
Career Level Entry-level

Experience Fresh

Qualifications Bachelor Degree
Job Description
Introduction:
Software house and Murex Partner – Realizing the full potential of digitalization to drive a new era of growth in the treasury business.
Building world-class products using state of the art technologies and engaging digital experiences. FinSurge is one of the leading software development companies for the financial capital markets. FinSurge implements Murex Products to investment banks. We have offices in Singapore, Malaysia, Hong Kong, London, and Nagercoil (India). FinSurge has been creating technology solutions for the banks that are moving to digital capital markets. Today, many banks and financial institutions are using our software products worldwide.
The key services offered by FinSurge:
Consulting Services – Consulting and implementation of Murex platforms for financial customers in the Asia Pacific region.
Eagle Eye – Developed an innovative product that monitors and detects Murex application issues, capacity, and stability.
Data Vault – Developed innovative products that archive murex transactions in order to solve Murex application issues, capacity, and stability.
Digital One Treasury – Developed innovative products to provide a common interface platform in and around the Murex system.
Testing Services- Develop products with agile modal and ensure continuous integration between development and testing teams. Each cycle of development is tested to ensure quality.
Products:
Eagle Eye – Murex Technical and Business Activity monitoring tool – Payment Activity Monitoring (Mid-range to Mainframe servers) – Credit Card Activity Monitoring (Mid-range to Mainframe servers)
FACT – File and Reports Comparison Tool
Digital One Treasury – Interface Middleware Layer
Data Vault – Trade and VaR Data Historisation – Murex archival solutions
Treasury Vision – Digitalized Treasury Sales Engagement Platform –Opportunities Not Missed
Trade Surveillance- Fraudulent transaction Detection Application.
Technologies/focus area:
Murex, Big Data (Hadoop, Mongo) Python, Tableau, Google lang, Java, JavaScript, AI (Python), and Mantas.
Training: Training will be provided
Working location: Flexibility to Work from home partially is allowed based on company or customer policy.
Job vacancies:
Business Analyst – Murex/LOS/Trade Len/Digital One Treasury
Murex Specialists/Technical:

Murex Front Office Business Analyst
Murex Back Office & Finance Business Analyst
Murex Risk Business Analyst
Murex MXML Workflow Consultants
Murex Datamart Consultants
Murex Reporting Specialist
Murex Environment Specialist
Knowledge and Skills: Refer to the attachment
Attributes:
Excellent communication (both verbal and written) and presentation skills.
Ability to identify trends and recommend a course of action to resolve/improve/enhance the usage of our solution.
Ability to prioritize and multi-task in a fast-paced environment.
Ability to listen to client requirements, seek to understand their business, and translate them into the application and operational requirements.
Is self-motivated and a team player.
Has a strong interest in data reporting and willing to learn about financial markets.
Ability to work proactively, independently when necessary and displays strong initiative.
Multicultural awareness.
Strong communication and presentation skills, with an excellent standard of English (written and spoken).
Excellent team player.
Ability in Japanese language will be an added advantage.
Attached Files
Required skills