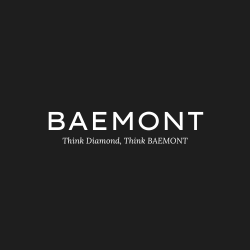 Job Detail
Career Level Entry-level

Experience Fresh

Qualifications Certificate
Job Description
At BAEMONT, we are a dynamic and innovative organization in the jewellery sector. We strive to deliver exceptional products/services to our customers and maintain a strong market presence. As a Marketing Intern, you will have the opportunity to gain practical experience and contribute to our marketing efforts while being part of a collaborative and supportive team.
Job Summary: We are seeking a motivated and enthusiastic Marketing Intern to join our marketing department. The ideal candidate will be passionate about marketing, eager to learn, and have a creative mindset. You will work closely with the marketing team to assist in various marketing activities, execute campaigns, and help develop strategies to enhance our brand visibility and drive customer engagement.
Responsibilities:
Assist in the development and implementation of marketing campaigns across various channels, including social media, email, digital advertising, and content marketing.
Conduct market research and competitor analysis to identify trends, opportunities, and customer insights.
Support the creation of marketing materials, including blog posts, social media content, newsletters, and promotional materials.
Collaborate with the design team to create visually appealing and engaging graphics for marketing materials.
Monitor and analyze campaign performance metrics, providing insights and recommendations for optimization.
Assist in managing social media accounts, including content scheduling, monitoring engagement, and responding to comments and messages.
Contribute to the planning and execution of events, trade shows, and other promotional activities.
Support the maintenance of the company website, ensuring content is up to date and accurate.
Help coordinate marketing projects, working cross-functionally with different teams within the organization.
Stay up to date with industry trends and emerging marketing techniques, sharing insights with the team.
Qualifications:
Currently pursuing a Bachelor's degree in Marketing, Business Administration, Communications, or a related field.
Strong written and verbal communication skills, with the ability to convey ideas effectively.
Excellent organizational and time management skills, with the ability to prioritize tasks and meet deadlines.
Proficiency in Microsoft Office suite (Word, Excel, PowerPoint) and familiarity with marketing tools and platforms.
Basic understanding of social media platforms and their role in marketing.
Creative thinker with the ability to generate innovative ideas and contribute to brainstorming sessions.
Detail-oriented with a commitment to delivering high-quality work.
Ability to work independently as well as collaboratively in a team environment.
Positive attitude, strong work ethic, and a willingness to learn and take on new challenges.
Benefits:
Hands-on experience in various aspects of marketing.
Opportunity to work closely with experienced professionals in the industry.
Exposure to different marketing channels and strategies.
Development of skills in market research, content creation, and campaign analysis.
Possibility of professional growth within the organization.
Note: This is a paid internship position with a duration of 3 months. We encourage diversity and are an equal opportunity employer.
Required skills