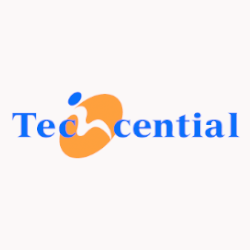 Job Detail
Career Level Entry-level

Experience 2 Years

Qualifications Diploma
Job Description
JOB RESPONSIBILITIES
依据公司目标拟定及实施市场规划 Preparing and delivering marketing plans within key objective.
与品管部和开发部合作以确保产品符合客户要求 Working with QA and R&D Department to ensure the product are meet the requirement of the buyer.
服务及与现有客户维持良好关系 Servicing & maintains good relations with existing accounts.
监管及督促发货表现并与相关部门协商以确保客户订单准时完成及发货. Monitoring and follow up shipment performance and liaise with internal department to ensure customer orders are being handled and delivered on time.
展览会中应对客户的商业询价 Attend to trade enquires during exhibitions.
JOB REQUIREMENTS
申请者需至少拥有管理/市场或相关的Diploma文凭学历 Candidate must possess at least a Higher Secondary/STPM/"A" Level/Pre-U, Diploma, Advanced/Higher/Graduate Diplomas, Bachelor's Degree, Post Graduate Diploma, Professional Degree, Business Studies/Administration/Management, Marketing or equivalent.
需通晓华语,英语及马来语 Fluent in Mandarin, Bahasa Malaysia and English (Spoken & Written).
通晓电脑 Computer literate.
积极进取,有合作精神 Aggressive, initiative and team working.
欢迎毕业生申请入职 Fresh graduates are welcome to apply.
BENEFITS
公积金及社险 KWSP (EPF) & SOCSO
医药福利 Medical
花红 Bonus
在职培训 On-the-job Training
年假,婚假,产假/陪产假及其他 Annual leave, Marriage leave, Maternity / Paternity leave, and others
免费提供制服 Uniform provided (FOC)
个人意外保险 (服务超过3年或以上)Insurance 'Personal Accident' (serviced more than 3 years)
五天制工作天 5 working day
Required skills