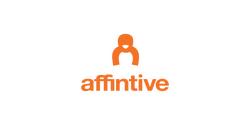 Job Detail
Career Level Entry-level

Experience 3 Years

Qualifications Bachelor Degree
Job Description
The Junior Accountant is responsible for performing and reporting financial information for the client organisation(s), and supporting financial planning, analysis and decisions.
About the Job:
Client Profile: SME
• Review transactions and reconcile the accounts according to bank statements.
• Accounts Receivables Processing & Management.
• Accounts Payables Processing & Management.
• (Australia) Review and prepare IAS and BAS; provide data for income tax, payroll tax and other statutory documents and legal compliance as required. Reconcile payroll and super contribution.
• (Malaysia) Review and prepare Financial Statements for Audit.
• Prepare analysis and monthly/quarterly management account and report for clients.
• Onboarding and setup clients on Xero.
• Manage clients' expectations throughout.
• Continuous engagement with clients and improve service undertakings.
• Liaise with clients' company secretary, auditors & tax agents and resolving any matters related to client accounts.
• Other ad-hoc duties as required by client.
• Ensure continuous job competence (knowledge & skills), including obtaining required trainings.
• Report performance to the management (Both CEO & COO).
• Complete any additional tasks assigned by the management.
About You:
• 3 – 5 years of experience in accounting.
• Meticulous and accurate with high attention to detail.
• Strong logical thinking.
• Strong grasp of the English language, both spoken and written.
• Effective and independent in managing time per work priority.
• Strong value around quality of work produced.
• Eloquent and well presented with effective communication towards clients.
• Provide attention to detail and accuracy.
• Ready infrastructure to perform duties on a hybrid environment (WFH).
Some key benefits:
• Usage of digital tools and modern career advancement.
• No Overtime (OT).
• Hybrid & Inclusive Workplace.
• Paid unused annual leave.
• Professional Qualification for advance development.
Want to join our team?
Send your CV to: talent@affintive.com