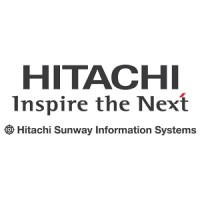 Job Detail
Experience Fresh

Qualifications Bachelor Degree
Job Description
Perform daily operations and maintenance in data center for facilities and utilities, including monitor and record readings of equipment in Data Center such as UPS, temperature, CRAC unit, humidity.
Perform daily monitoring to customer equipment, uplinks and sites using monitoring tools. In the event of an incident, attend to ad-hoc support and emergency cases in Data Center to ensure minimum downtime.
To ensure standard operating procedures (SOP) are followed and conformed by each party for any work in the Data Center. Which is to accompany, and escort visitors / vendors access into the Data Center.
Attend to ad-hoc support and emergency cases in Data Center to ensure minimum downtime.
Manage status of open tickets and compete technical and operational tasks to resolve issues and close tickets efficiently and correctly. Adhere to company values and follow best practices and operational procedures.
Knowledge base in Windows and Linux operating system area that able to rectify and resolve problem faced by customers.
Standard system administration duties including server install, System/Application install and
patch management, Windows problem determination and resolution, log analysis, etc.
Provide smart-hand support to various range of customer with different business nature – require lots of knowledge specific to customer's needs. In addition, aware of the sensitivity and confidentiality of different customer's data and equipment, especially customer with payment gateway business background and trading company. Smart-hand support includes such as rebooting, checking on physical connection and equipment status, tape handling and any request needed by customer.
Perform daily backup initialization and completion on various type of backup tools such as tapes, Windows Backup, Acronis Backup and Veeam Backup.
Conduct regular maintenance and support for assigned customers on schedule.
Assist with monthly reports, and recommendations for Managed Services customer.
Assist in any other ad-hoc task and project assigned by your superior or management.
To ensure PCI-DSS and ISO compliance met up to company & customer's satisfaction.