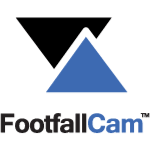 Job Detail
Career Level Entry-level

Experience Fresh

Qualifications Bachelor Degree
Job Description
Are you a graphic and multimedia student looking for an exciting internship? Look no further! We are a dynamic and growing tech company in search of a talented design intern to join our team. You will have the opportunity and exposure to industrial experience with hands-on practical implementation which is relevant to what you are currently studying or intend to go for. We highly encourage individuals who are always opened up to new ideas and an agile working environment.
Wondering what did you gain after an internship?
Benefit for your Final Year Project (FYP) where you get exposure the industrial needs, and get suggestion from different perspective of people;
Easier for you to find your first job, internship help you to break into the industrial, you can get referrer that truly appreciate your skill in real work life;
Understand yourself better, fit the market fit for your skills. You will understand the difference of requirement and needs for different design industries (studio, marketing agency, project based design firm, in-house development cooperate, and more);
Positive working culture. Aspirate, motivate and friendly team member. We only penalty on individual discipline, we will tolerate if you made mistakes. We will diagnose and resolve the problems together.
You will work closely with our experienced designers to develop variety of design media. You may involve in ONE or more of the following areas of expertise as below:
1. Graphic Design / Visual Communication – Graphic for website, layout design, marketing diagram, photo editing, photography
You will have the opportunities to learn how to deliver business value in marketing materials.
Learn to attract the target group with visual graphics.
Get to know how to illustrate information and instruction through diagrams.
Example: photo frame design, face props design, photo shooting and editing, banner design, graphic diagram, and more.
2. Front End Designer / Web Design / Mobile Interface Design / UI/UX Designer – HTML, CSS, WordPress, application, interface design
You will be expose to WordPress using Elementor Editor.
Be our assistance in front end development such as Web development, UI/UX improvement. Also involve in build websites, update website contents for upcoming events and newsletter.
Example: update internal and external web content, or nurseries website (see our portfolio in www.nurseryweb.co.uk)
3. Video Editor / Post Processing / Motion Graphic – After Effect, Animation for marketing video, interactive app assets.
Work with the team of video production. Enhance the message with visual motion.
Example: Create motion graphic tutorial video, compiling webinar and customer demo videos, animated experience frame or video design (see our portfolio in www.magicmirror.me)
4. 3D Rendering / Unity 3D Developer – Modeling, Texture, Rigging and Lighting
Learn to create 3D assets for video production and interactive virtual try-on.
Develop logic in game creation and media components in application.
Example: 3D props, 3D dressing modeling and cloth physics for Magic Mirror Virtual Try-on
Responsibilities:
Involve in graphic/ multimedia as well as Production and operation process to develop individual soft skills, including time management, team work, ability to identify issues, critical thinking, responsibility, commitment, close monitoring, detail reporting.
Ability to work collaboratively with the design department.
Check out our post in FootfallCam website https://www.footfallcam.com/Career/Graphic/GraphicAndMultimediaInternship
Check our website done by interns in NurseryWeb Portfolio https://www.nurseryweb.co.uk/portfolio/
Requirements:
Internship duration for 3 months and above.
Candidates must possess or currently pursuing a Diploma or Bachelor's Degree in Art / Design / Creative Multimedia / Advertising / Media or equivalent.
Required Skill(s): Adobe Creative Cloud (Illustrator, Photoshop)
Knowledge of After Effect, WordPress, Bootstrap, HTML, CSS, Unity3D, Maya, Cinema4D or any 3D software skills are a plus.
Why choose us:
Company Annual Dinner and team building activities
Possibility to convert to permanent
Easy to get accommodation nearby UTAR Sg Long
Ease of access for transportation with MRT and Buses