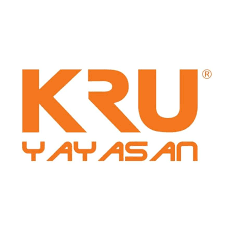 Job Detail
Experience Fresh

Qualifications Bachelor Degree
Job Description
Dear Students,
We are excited to announce that you are the first batch of students to be eligible for the iCadet program launch of our Industry-University Partnership Program between the Faculty of Business and KRU Entertainment, which aims to groom industry-ready graduates with high employability. The objective of the program is to provide students with early exposure to real-life work culture, knowledge, and environment. It also helps to better prepare graduates for their employability. In short, iCadet Programme could be viewed as an extended internship program.
Under the faculty's collaboration with KRU Entertainment, students will have access to extended internship programs and projects in the areas of influencers for digital sales and marketing, ground activation of events, and journalism. After submitting the application, you will be provided with more information about the areas above. This program will allow you to apply your theoretical knowledge to real-world scenarios, collaborate with industry professionals, and grow your professional network.
You must satisfy all of the following eligibility requirements in order to be considered for participation in this program:
Be sure that you are a penultimate student, which means that you are in the second to last academic year.
It is expected that you will commit to a certain time period (two years).
Having a basic understanding of digital media and marketing platforms.
Active in various social media.
Willing to absorb new information.
We encourage you to apply early, as spots are limited and highly competitive. We also advise you to review the requirements carefully and tailor your application to meet the needs of the industry partners.
This program will not only provide you with the iCadet certificate, but it will also offer you with an exceptional chance to obtain significant experience, develop your talents, and prepare for your future job.
Students interested in this program may submit an application by filling out the Google form at https://tinyurl.com/iCADETFOB.
Thank you.
Best regards,
Ms. Nur Iylia Syafiqah Binti Abdul Malik
Managing Officer FOB x KRU,
Faculty of Business.
Required skills