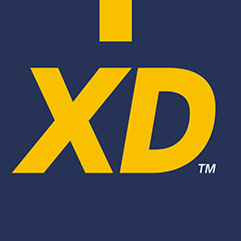 Job Detail
Career Level Entry-level

Experience Fresh

Qualifications Diploma
Job Description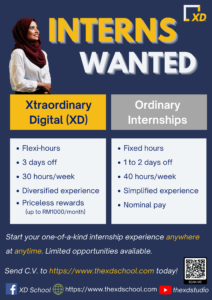 https://forms.gle/L2uqndyJKwZkHEUo9
Geography scope: Onsite/Hybrid and Remote– Interns located in other states or countries.
Working hours: 8:30 am to 5:00 pm every Monday to Thursday (minimum 30 hours)
Internship options:
● Express internship – 4 to 7 weeks
● Partial Internship – 8 to 11 weeks
● Full Internship – 12 weeks and above
Job scopes
● Evaluate positions needed and recruit interns and volunteers for Care2Run and XD School transformational projects.
● Screen all candidate applications and resumes.
● Interviews potential candidates.
● Evaluate and offer position to potential candidates.
● Assist in managing all Care2Run and XD human resources documentations.
● Ensure the quality of interns training and onboarding programme.
● Creation of SOPs to ensure Care2Run and XD School processes are executed efficiently
● Post job advertisements to social media platforms, career and university portals.
● Identify and collaborate with local, international universities and non-profits for Care2Run & XD School programmes.
Job requirements
● Currently pursuing studies in Diploma or Bachelor's in Psychology, Human Resource Management, Administration will be preferred.
● Proficient in using Microsoft Word, PowerPoint, and Excel applications.
● Excellent communication in the aspects of writing and speaking in English.
● Strong analytical, problem-solving skills and resourceful person.
● Positive attitude with a growth mindset.
Annual leave and public holidays
● There are no non-service days in the duration of the internship period other than in the case of sickness.
● For all cases of sickness, a medical certificate shall be presented to the supervisor.
Remuneration & Benefits
● Internship completion certificate.
● Participate in Care2Run/ XD school Smartphone Photography Series programme worth USD 160 dollars complimentary. (Optional)
● Rewards will be given to the interns who achieved excellent work performances.
● Letter of recommendation provided that the works given to the interns are done exceptionally.
● Steep learning and hands-on experiences and knowledge.
*Please note that our internship promotes a less-defined job description to enhance the learning experiences of interns*
Attached Files