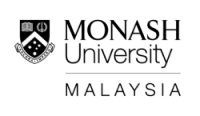 Job Detail
Career Level Intermediate

Experience Less Than 1 Year

Qualifications Master's Degree
Job Description
Have you ever been intrigued by reinforcement learning and wanted to use your passion to make a difference in ensuring healthy lives and promoting well-being for all? Join us in this project and begin your journey as a full-time PhD candidate!
Project: RewardQNet: Novel Reward-based Deep Learning Agent Self-structuring Framework for Untreated Intracranial Aneurysm (UIA) Segmentation)
Note: You may propose another project title as long as it's within the project scope.

Project Summary:
Around 3% of the world's population suffers from an unruptured intracranial aneurysm (UIA). They are even more prevalent in certain risk groups, with a prevalence of approximately 10% in individuals with a positive family history of aneurysmal subarachnoid haemorrhage (aSAH). A subarachnoid haemorrhage (aSAH) is a type of severe stroke caused by the rupture of an intracranial aneurysm. While semantic segmentation algorithms enable image analysis and quantification in a wide variety of applications,
developing specialised solutions is challenging and highly dependent on the dataset's properties and hardware configuration. We introduced RewardQNet, a novel reward-based deep learning agent capable of automatically structuring the appropriate hyperparameters for the segmentation task, including preprocessing, network architecture, training, and postprocessing, based on the actions that yield the highest reward. A set of rooted parameters, Q-actions, and an empirical criterion will be used to classify the process's critical design choices. RewardQNet will structure the deep learning model autonomously in order to perform the highest reward segmentation of UIA.

Duration: 3 Years (Full Time)
Scholarship:
RM 44,500 Annual tuition fee waiver (for 3 years)
RM 2500 monthly stipend for 3 years
Check your eligibility here!
Required skills