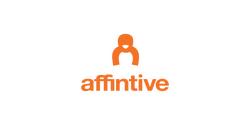 Job Detail
Career Level Entry-level

Experience Fresh

Qualifications Bachelor Degree
Job Description
The Graduate Accountant is responsible for performing and reporting financial information for the client organisation(s).
About the Job:
Client Profile: SME
• Process transactions and reconcile the accounts according to bank statements.
• Accounts Receivables Processing & Management.
• Accounts Payables Processing & Management.
• (Australia) Prepare IAS and BAS; provide data for income tax, payroll tax and other statutory documents and legal compliance as required. Reconcile payroll and super contribution.
• (Malaysia) Prepare Financial Statements for Audit.
• Prepare monthly/quarterly management accounts for clients.
• Manage clients' expectations throughout.
• Continuous engagement with clients and improve service undertakings.
• Liaise with clients' company secretary, auditors & tax agents and resolving any matters related to client accounts.
• Other ad-hoc duties as required by clients.
• Ensure continuous job competence (knowledge & skills), including obtaining required trainings.
• Report performance to the management (Both CEO & COO).
• Complete any additional tasks assigned by the management.
About You:
• Knowledge of finance & accounting.
• Meticulous and accurate with high attention to detail.
• Strong logical thinking.
• Strong grasp of the English language, both spoken and written.
• Effective and independent in managing time per work priority.
• Strong value around quality of work produced.
• Eloquent and well presented with effective communication towards clients.
• Ready infrastructure to perform duties on a hybrid environment (WFH).
Some key benefits:
• Usage of digital tools and modern career advancement.
• No Overtime (OT).
• Hybrid & Inclusive Workplace (WFH).
• Paid unused annual leave.
• Professional Qualification for advance development.
Want to join our team?
Send your CV to: talent@affintive.com