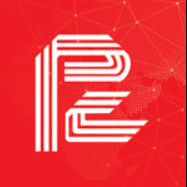 Job Detail
Career Level Senior

Experience 3 Years

Qualifications Bachelor Degree
Job Description
YNY Technology Sdn Bhd has been helping businesses to enhance their operational efficiency and productivity. We have emerged as a trusted provider of Manufacturing Intelligence solutions, driving industrial performance and operational excellence.
In today's connected world, we believe it is essential to recruit a Cybersecurity Engineer to safeguard organization's computer networks and systems. We are looking for someone who can carry out security measures to monitor and protect sensitive data and systems from infiltration and cyber-attacks.
Your Contributions Will Be:
Develop & monitor information security plans, policies, security standards and best practices for the organization and recommend security enhancements to management or proposal to clients, when needed
Develop strategies to respond to and recover from a security breach.
Responsible for educating the workforce on information security through training and building awareness.
Schedule an ISMS audit plan and perform audit.
Install and use software, such as firewalls, security checkpoints and data encryption methods and programs, to protect company's or client's sensitive information.
Assist computer users with installation or processing of new security products and procedures.
To conducts periodic scans and penetration testing, of networks to find any vulnerability.
Lead a technical and forensic investigation if a breach happens and report the extent of the damage.
Your Portfolio Includes:
Bachelor's Degree in Computer Science or related field
Proven work experience as a system security engineer or information security engineer
Experience in building and maintaining security systems
Experience with network security and networking technologies and with system, security, and network monitoring tools
2 years of work experience with incident detection, incident response and forensics
What Our Team Receives?
Competitive salary & benefits
Training & Development
Medical Benefits
Accident Insurance Coverage
Dental & Specs Purchase Subsidy
Car & Mobile Phone Allowance
Parking Subsidy
Flexible Working Hours
Performance Bonus