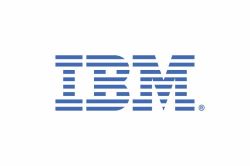 Job Detail
Career Level Entry-level

Experience Less Than 1 Year

Qualifications Bachelor Degree
Job Description
A Customer Success Manager drives business value and technology outcomes throughout the customer lifecycle with C&CS (Cloud & Cognitive Software) Growth Offerings to support Hybrid Cloud Platform strategy. As a Customer Success Manager intern, you will apply your technical skills to help our customers achieve their business outcomes with hybrid cloud & AI Growth Offerings. You will be responsible for use case identification, MVP builds, and drive adoption of IBM Growth Offerings.
IBM's comprehensive Sales Intern Program and industry-leading learning culture will prepare you with a strong foundation for client success and skills to take with you at the conclusion of the internship. Our sales environment is collaborative and experiential. You'll be surrounded by bright minds and keen co-creators ready to assist as you apply practices that will compel our clients to invest in IBM's products and services.
Your Role and Responsibilities :
IBM Malaysia's internship program is a program geared toward current university students to place them in industry and prepare them for corporate and community leadership.
IBM Internship program offers students the following benefits:
Get a basic understanding of IBM organization and, business processes & high-performance culture
An opportunity to engage in real assignments/projects
Excellent chances to develop personal skills such as teamwork, communication
A chance to fully integrate with IBMers and collate information about career direction
The potential to build contacts to help with future placement.
Job Description:
A 'Day-in-the Life' of a Customer Success Manager intern may include, but not be limited to:
Responsible for use case identification and value realization for Cloud & Cognitive Software (C&CS) Growth Offerings
Architects and co-creates MVP alongside customer practitioners
Drives increased usage and adoption for C &CS Growth Offerings
Demonstrates the value of C&CS Growth Offerings to the customer and identifies additional opportunities for adoption.
To be successful in this role, you will need:
Understand customer business and technology needs.
Co-defines customer roadmap for implementation and value realization alongside the customer.
Serves as a trusted technical expert for customers' cloud migration and deployment of C&CS Growth Offering
Conduct workshops with customers to align IT architecture, integration & migration requirements.
Execute customer success plan to drive adoption post-deployment.
Build and execute retention and expansion plays.
Willingness to take initiative and tackle things on your own.
Required Professional and Technical Expertise:
B.S. in Computer Science, Data Science, Engineering, M.I.S., or equivalent experience in Computer Science/Information Systems/Engineering.
Professional verbal, written, and interpersonal skills.
Demonstrated team collaboration and navigating different communication styles.
Readiness to independently travel to local IBM clients and meeting – up to 10%
You may work with any of the following technologies: Analytics, Artificial Intelligence, Cloud & Cognitive software or Security
Preferrable experience and skills on enterprise software implementations/operation in 1 or 2 of this areas:

Enterprise Workflow
Integration technology e.g. Kafka, MQ, Rest API
Data Management
Data Science e.g. AI, Predictive
Security e.g. Threat Management, Access management
Observability e.g. application/performance management