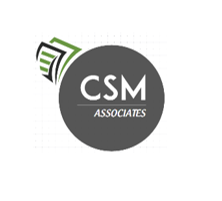 Job Detail
Experience Fresh

Qualifications Diploma
Job Description
Assisting the audit team in conducting financial statement audits and other assurance services.
Participating in the planning phase of the audit, including risk assessment, understanding the client's business and industry, and identifying areas of audit focus.
Performing audit procedures, such as testing internal controls, substantive testing, and analytical review procedures, to evaluate the accuracy and completeness of financial information.
Supporting the preparation of audit documentation, including working papers, audit reports, and other deliverables.
Conducting research and analysis on accounting, auditing, and regulatory issues relevant to the audit engagement.
Communicating effectively with the audit team and clients, including attending client meetings, documenting discussions, and responding to client inquiries.
Demonstrating a commitment to professionalism and high ethical standards, including maintaining confidentiality, adhering to audit policies and procedures, and seeking guidance when needed.
Participating in training and development opportunities to enhance technical and professional skills, as well as a broader understanding of the audit profession and the industries in which clients operate.
Contributing to the development and improvement of audit methodologies, tools, and processes to enhance audit quality and efficiency.
Other tasks and responsibilities as assigned by the audit team or supervisor.