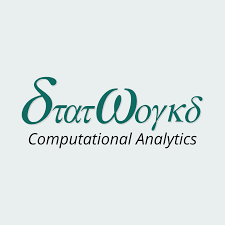 Job Detail
Career Level Intermediate

Experience 2 Years

Qualifications Bachelor Degree
Job Description
Job Requirement-
Working Experience atleast 3 – 4 years in implementing analytical/big data analytics solutions is a must. Only those with working experience would be considered.
adcance experience using Tableau or Tableau Certificate
Degree or Master in Analytics, Data science/statistics/Artificial Intelligence/Computer Science or any related fields.
Experience an good knowledge of using tableau desktop, Tableau Prep and Tableau server in big data analytics or Data Analytic projects.
Working or knowledge in any related field of Big Data/ Data Analytics
Strong Communication skills, independent attitute and a desire to work in a team enviroment,
Statistical mindset exceptional analytics and problem solving skill
Fluent in Bahasa Malaysia and English
Job Responsibilities-
Handle Analytics Solution such a Tableau, PowerBI, Spotfire, Cognos Analytics, InstaBi, SAS Visuals.
Certification in PowerBI and Tableau is preferred
Handle Data Science processes using solution such as Altrery, SASMiner, IBM Watson Studio, Tibco Spotfire Data Science and Rapidminer.
Experience in Phyton, R Scala, Spark and Javascript is a must.
Assist In Consulting which is:
1. Managing master data, including creation, updates and deletion
2. Creating and cleaning data sources, transform and mine data.
3. Leverage analytics to identify data patterns or build analytics.
4. Integrating Big Data Analytics with spotial Analytics.
5. Managing and designing the reporting enviroment, including data sources, security and metadata.
6. Build Data visualization in dashcloud application to display reports.
7. Generating reports from single or multiple system.
8. Providing technical expertise on data storage structures, data mining and data cleansing.
Required skills