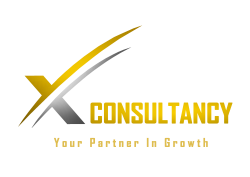 Job Detail
Career Level Executive

Experience Less Than 1 Year

Qualifications Diploma
Job Description
Qualifications:
– Possessed at least Bachelor' Degree from accredited university with major in Accounting, Finance or equivalent.
– Possessed a professional qualification i.e., ACCA, CIMA, ICAEW, etc. will be an added advantage.
– At least 3 years of related working experience.
– Proficient in English and Bahasa Malaysia, both written and spoken. Knowing Mandarin will be an added advantage.
Requirements:
– Possess strong knowledge and hands-on experience in accounting, taxation, financial reporting, standard costing and treasury.
– Be well-versed of Malaysia accounting standards, Income Tax and SST.
– Possess excellent interpersonal skills and able to interact professionally with all levels of management and staff internally as well as with auditors and external parties.
– Strong organisational skills, ability to drive efficiencies, result driven individual who leads and promotes best practices.
– Computer literate and proficient with Microsoft Office especially Microsoft Excel.
– Able to work independently with minimum supervision.
Responsibilities:
– Prepare full set of accounts, handling & monitoring on account payable and account receivable and collections.
– Responsible for daily accounting duties and ensuring accounting records and systems comply with the Company's policies, compliance with relevant account standards and tax regulations.
– Perform payment processing function such as preparing banking transaction (both online and manual).
– Handle statutory audit, attend to auditor's query and ensure compliance with regulatory requirements.
– Liaise with auditors, tax agent, company secretary, lawyers, bankers and government authorities on related job matters and to ensure all statutory requirements are complied.
– Prepare the yearly accounting and present to external auditors.
– Ensure timely submission of full set of accounts, monthly financial reports and assist in credit control, billings and collections as well as assist in any other accounting related works.
– Perform monthly bank reconciliation.
– Perform any other accounting related duties assigned by the management from time to time.
– Secure financial information by completing database backups.