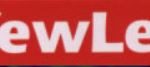 Overview
Sectors Manufacturing

Posted Jobs 0

SSM Registration No. 368415V
Company Description
Established in 1970 as cottage industry, we have progress tremendously, In early 90's, we have acquired the world's most advance European assembly technology.
These new technologies enable us to constantly improve our manufacturing skills for higher quality and reliability products. Our products are catered for ELECTRONICS, RUBBER & PLASTIC, FOOD & BEVERAGE, WOOD & TEXTILE INDUSTRIES.
Our mission is to be one of the leading manufacturers of high quality brushes & brooms. None the less, we focus on the opportunities in specific business activities.
We are prepared for whatever the new era has in store in order to provide high quality products with reasonable prices to our worldwide customers.