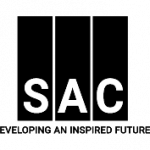 Overview
Sectors Others

Posted Jobs 2

SSM Registration No. 1334128-V
Company Description
The conversion of a house into a home is not a complex endeavour, but it is definitely a highly valued one. The creation of quality products through the years has enabled SAC Group to not only enrich the lives of the Malaysian populace, but also enhance its immediate community, livelihood and culture.
What you see may be bricks and stones, but to us, it is so much more.
Active Jobs From SAC Group Sdn. Bhd.