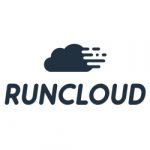 Overview
Sectors Software / Information System

Posted Jobs 0

SSM Registration No. 1648276-T
Company Description
RunCloud is a fast-growing Software as a Service company that focuses on the cluster of Cloud Computing. The company was incorporated in September 2017 and served more than 10,000 customers globally, penetrating 100+ countries organically onboard over 50,000 domains within a year.
Our mission is to enable beginners and experts to be comfortable with using the cloud, taking away the frowns by doing away with the intricacies of cloud management and bringing smiles through simplicity.
At RunCloud, everybody on the team shares the same vision: to make cloud management easy for everyone, whether you are a beginner or at the expert level. We strongly believe that by instilling core values in each of our fellow members, we can cultivate a healthy working environment with great camaraderie among our members.