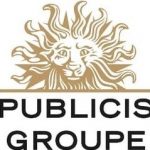 Overview
Sectors Sales / Marketing

Posted Jobs 0

SSM Registration No. 0250069U
Company Description
Publicis Groupe, known for its world-renowned creativity, best in class technology, digital and consulting expertise, is the world's third largest communications group in the world. With more than 80,000 people in over 100 countries, the Groupe has four Solution hubs: Creative with Publicis Communications, Media with Publicis Media, Digital business transformation with Publicis Sapient, and Health & Wellbeing with Publicis Health. Since 2014 and the acquisition of Sapient, Publicis Groupe has undergone a profound transformation by scaling a new model connecting data, creativity and technology. We have continued on that journey with the 2019 acquisition of Epsilon to further scale our data led offering and provide true momentum to our clients own transformation. This model, with a country led approach, is called the "Power of One" and gathers all the capabilities of the Groupe under one roof, putting clients at the core of the organisation. It breaks down the silos between Publicis Communications, Publicis Media, Publicis Sapient, and Publicis Health making them work seamlessly and efficiently to help clients transform marketing and business at scale. Never has our vision and drive for Power of One been as demonstrable as in the role of the Global and Regional Client lead. The Publicis Groupe is a brand led organisation powered by data driven global Practices and has our clients at the absolute core of our business. The role of a RCL is essential for driving growth, for understanding and leading our clients own transformation through delivering the true scale our agencies capabilities. A RCL sets the vision, builds a culture of collaboration and curates a team of experts from our whole Groupe to deliver on that promise. They are true leaders with responsibility for revenue, profitability and leading the relationship with our clients. We could not be more committed to delivering excellence and we articulate our approach to that as the following;
Clients Come First; The entire Publicis Groupe transformation was designed to put clients at the center of all we do. Their needs and objectives drive the solutions we provide in order to help them win and grow.
We are Seamless; We have created the powerful role of the Regional Client Leader. One person who acts as one point of access and one point of accountability to tap an 80,000-deep pool of talent – free from silos, legacy, and convention.
We are Frictionless; We have unified P&Ls and removed all operational barriers that enable true collaboration.
We are Modular; The core benefit of our new organization is not only in the depth and range of capability but, more importantly, in our ability to configure situationally; the ability to configure around individual client needs and an open architecture to plug & play world class partners when needed. Modularity is critical as it enables a future proof way for this organization support innovation now and keep pace the changes that show no sign of stopping.
We are United; By fusing together our creative, intelligence, and technology expertise, we are able to provide clients with transformative ideas and consumer experiences, unlike any other agency or holding company in the marketplace.
COMPANY VALUES
TRUST
Trust is the cornerstone upon which we build our relationships. We hold ourselves to the highest standards of how a partner should behave. We treat our people and our clients with respect, transparency and honesty.
TALENT
This is first and foremost a people business. We are committed to ensuring Publicis Groupe a destination for the best talent in our industry. We value people as individuals, growing ourselves as we grow our client's business.
TRANSFORMATION
True transformation comes when we stop managing change, and instead initiate change. We believe in our purpose to be the admired force for business transformation. We believe that focusing on performance and results has the power to transform client business.