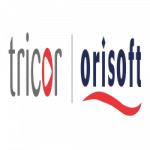 Overview
Sectors Software / Information System

Posted Jobs 0

SSM Registration No. 200101014721
Company Description
Established in 1987 and acquired in late 2017 by Tricor Group, Orisoft offers a complete end-to-end suite of human capital management and payroll outsourcing solutions.
Leveraging cutting ­edge, web-based technology, Orisoft's modular systems address the "four pillars" of talent management: recruitment, performance management, learning and development, and compensation management. Our innovative software and solutions empower businesses to strengthen their organization capabilities and streamline their internal processes. The suite includes Human Resource Management, Time & Attendance Management, Payroll, Employee Self-Service & Workflow, and Business Analytics & Reporting.
Orisoft's customers are better served to support, manage and nurture their teams with speed and efficiency, as well as guaranteed compliance and accuracy. Enjoying this peace of mind, our clients are able to focus on what they do best – building business.
Our applications are highly scalable, which allows us to serve a diversified portfolio of both local and international organizations, from private enterprises with fewer than 100 employees, to multi-nationals with over 50,000.
Tricor Group is Asia's leading provider of integrated business, corporate and investor services. It has a staff strength of over 3,000 and a network of 49 offices in 22 markets across the globe, and is headquartered out of Hong Kong.