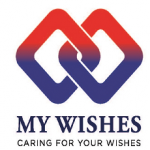 Overview
Sectors Sales / Marketing

Posted Jobs 0

SSM Registration No. 001953251U
Company Description
MyWishes2u.com or My Wishes Integrated Services (SSM No. 001953251-U) is a specialist in Will Writing, Trust Creation, Wealth Protection and Legacy Planning for individuals and corporate customers.
The agency was established in 2008 to serve primarily individuals and small business customers around Kuala Lumpur, Selangor and Negeri Sembilan. The agency has more than 20 years of experience in these areas of financial planning, estate planning and wealth protection in the financial services industry.
We partner with established insurance companies, financial institutions and wills & trustee companies to offer our customers the most trusted & professional services to fulfill their wills and wishes, amongst our list of renowned partners in the FSI are: Great Eastern Life Assurance, Great Eastern General Insurance, Great Eastern Takaful, Rockwills Group, Super Group, Amanah Raya, OCBC Bank, as-Salihin Trustee and Lonpac Insurance.
We established our own training academy arm, known as Super Success Academy, in 2018 with a mission to recruit and develop the young talents who are energetic, enthusiastic and "hungry-for-success" to join our growing community of financial advisors, estate planners and insurance agents. The agency is also very active in corporate social responsibilities (CSR) and to contribute back to the larger community in Malaysia, in particular to the schools and social welfare organizations.