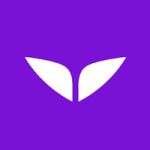 Overview
Sectors Education / Training

Posted Jobs 0
Company Description
Mindvalley is the leading and most promising ed-tech company to date. We dominate the US market for Personal Growth Education. We are empowering athletes within every major US sports team and promoting successful learning strategies in major companies.
We're currently building the most advanced learning system – a version inspired by Ironman's "J.A.R.V.I.S." which utilizes AI and augmented reality to provide customized learning. Turning anyone into a superhero.
We innovate tools that induce enlightenment within every aspect of human life. We are seeking the best engineers to build the best and most advanced education platform our species has seen. The goal to mark our success is: powering up to 100 countries, powering every Fortune 500 company, and progressing humanity towards a better future.