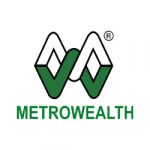 Overview
Sectors Others

Posted Jobs 0

SSM Registration No. 405739-A
Company Description
Metrowealth (MiG) is a leading Film Production and Distribution company in Malaysia that produces 4K media contents with various genres which caters to the local community. A highly productive company since the year 2000, Metrowealth (MiG) currently produces 20 films per year.
As a dynamic film production company, Metrowealth (MiG) is also responsible for producing 8000 hours of TV series. through the years, Metrowealth (MiG) is a well-known brand and have made their name through out Malaysia's entertainment industry.
Apart from that, Metrowealth (MiG) is one-stop center service with in house scriptwriters, in house crew, in house talent including post-production, music recording which have more than 200 library songs, transportation and equipment service.
                                    'Bukan Janji Tapi Pasti' (Not a promise but a surety)
Undeniably a solid tagline which forms the basis and principle that is held by Metrowealth (MiG), to ensure transparency in every business it endeavors.
As the company stands on these tagline, Metrowealth (MiG) managed to overcome many obstacles to be the leading film production company in Malaysia for over a decade.