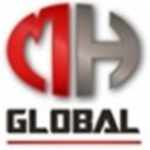 Overview
Sectors Others

Posted Jobs 0

SSM Registration No. 651248-U
Company Description
MH Global, formed in 2005, with the intention to create its mark in the premium gifts & apparel
industry has now grown into a market leader and a popular choice among clients in the corporate
world and government agencies.
MH now manufacturers a wide range of products in the apparel business, i.e., Corporate shirts, F1
shirts, polos, round necks, aprons, etc. MH's factories are in Klang, Muar and China. MH has also
diversified into bag manufacturing and caps manufacturing with its factory establishment in China.
In the premium gifts industry, MH has established a strong partners/business relationships with
several leading manufacturers in China in the industries of pens, magnets, IT gadgets, umbrellas,
and general premiums.
Since 2010, MH has been appointed as Malaysia's exclusive or sole distributor for premium luxury
brands, i.e., Cerrutti 1881, Ungaro, Christian Lac-roux and Nina Ricci products in the business of
writing instruments, leather goods, stationery, and bags.
Our clients have always enjoyed a cordial relationship with us with our 100% commitment to meet
their demands and expectations. We have always taken our client orders very professionally and
we have always made it our utmost responsibility to deliver their needs and as per their deadlines.
At MH, we always try our best to maintain a youthful, energetic, and innovative way to add the
most value to our customers. We strongly adhere to the concept of treating our customers with
good quality service and great after sales ethics. As such, we can fully understand their unique
needs of each customer and exceed their expectations.