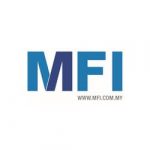 Overview
Sectors Manufacturing

Posted Jobs 0

SSM Registration No. 831759X
Company Description
MFI was founded in 2006 and the first surface treatment that we offered was Sulfuric Acid Anodize. By year 2014, a new piece of land was purchased, constructed and operating with process automation, statistical process control, and environmental compliance. Today, MFI owned a total land size of 72,000 square feet with more than 70 employees, housing a wide range of process capabilities catering for various industries including Aerospace sector.
Customers entrust their valuable products to MFI for the surface treatment and we are well aware of the responsibility that entails. Developing and maintaining customer trust is what we are all about. We build on long-term relationships and partnership with our valuable customer.
We also have a comprehensive laboratory facility in which we are able to apply our know-how to develop customer-specific solutions and test them to ensure the application meets all their requirements.
As MFI is expanding over these years, we are constantly growing and looking for the talents. We believe our employees are our greatest asset and recognize our responsibility to develop and maintain a positive work environment for all our employees. Join us now into our big family, showing us your capabilities and grow yourself into a higher level in your career path. The spirit of MFI team is indeed something special you will experience here!