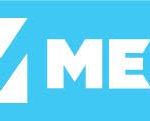 Overview
Sectors Construction / Facilities

Posted Jobs 0

SSM Registration No. 1250250-A
Company Description
MEI Trading Sdn. Bhd. (MTSB) was incorporated in October 2017 as a horizontal business expansion from CMEI Trading. MTSB's business is to supply drilling rigs, auxiliary unit and equipment specifically for the Horizontal Directional Drilling (HDD) industry in Malaysia.
Substantial sales contribution in CMEI from the HDD industry shows us enormous potential in the market. We also foresee the increase in demand for HDD works due to the upward growth of underground infrastructure in Malaysia and Singapore. Therefore, we decided to seize the opportunity to enter the market with support from established manufacturers. MTSB offers HDD customers with quality products at competitive pricing.
Although we are a late entrant to the HDD industry, MTSB has been winning the trust and confidence of many customers due to the consistent quality of our products and exceptional services. We offer on-site training and around the clock after sales services to our customers to ensure that our customers are able to complete their HDD works on time and on budget with full commercial value and satisfaction.