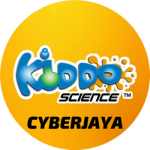 Overview
Sectors Education / Training

Posted Jobs 0

SSM Registration No. 1400049P
Company Description
Kiddo Science Centre provides an After School Enrichment Programme located in Cyberjaya. Our centre is all about making science learning fun and intriguing. Hand-in-hand with our passionate teachers, we inspire learning through a holistic approach to enhance the effectiveness of education. Our continuous research provides the most conducive environment to make science learning fun!
We unleash children's potential with Science. Children are born curious. They want to know all about their environment with the aid of their senses-look, touch, smell, hear, and taste. Their playtime and everyday activities alone translate to exposure to the processes of science literacy.
The right involvement, coupled with appropriate guidance, allows children to explore and enquire about the abundance of knowledge in the natural surrounding.
With Kiddo Science, it is possible to turn the environment we're living in as the children's best playground and learning ground.
We understand that involvement in science allows children to practice and develop their intelligences-curiosity, persistence, imagination, communication, thinking in and out of the box, and skills in manipulating and understanding life and the world around us.