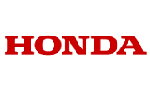 Overview
Sectors Others

Posted Jobs 2
Company Description
In 1957, an avid and passionate motoring enthusiast Tan Sri Loh Boon Siew formed Boon Siew Sdn. Bhd. In the next year, Tan Sri Loh met Soichiro Honda, the founder of Honda Motor Co., Ltd and quickly a business partnership is formed. Since then Honda is synonymous with Tan Sri Loh Boon Siew and Kah Motor Co. Sdn. Bhd. was set up in 1969 to further Honda automobile business in Malaysia and Singapore. Today Kah Motor Co. Sdn. Bhd. continues to provide Singapore motorists with successive generations of better and more advanced Honda models. Boasting more than 37 years with the Honda brand, we are positioning ourselves to serve Singapore in the years to come.
Our close relationship with Honda Motor Co., Ltd reflects the close, personal working relationship that the late Tan Sri Loh Boon Siew had with the late Soichiro Honda. Working in tandem with Honda Research & Development Tochigi Co. Ltd, we continually strive to develop a complete model line up that is optimised for use in Singapore.
As Singapore's exclusive distributor, we boast an extensive sales, service and spare parts Honda network. The entire range of Honda-approved models can be viewed and test-driven in two strategically located Honda Centres. Both centres are characterised by its complete Sales and Service facilities. Both centres are supported by a spare parts facility where a wide range of genuine Honda parts, lubricants, accessories and care car products are available. The Ubi Honda Centre also houses Kah Motor's headquarters and a fully stocked parts inventory.
In addition, there are also six other service centres located strategically across Singapore to serve the maintenance and repair needs of Kah Motor's customers. Body Repair and Paint workshops are located in Ubi and Mandai to meet the needs of owners requiring more extensive repairs. Kah Motor also offers rental and leasing services with a wide selection of Honda automobiles to choose from.
Kah Motor Company is the distributor of Honda automobiles and power products and we are part of Malaysian public listed company Oriental Holdings Bhd.
Active Jobs From KAH MOTOR CO SDN BHD