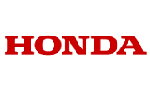 Overview
Sectors Others

Posted Jobs 0
Company Description
Honda is one of the world's leading advanced-technology mobility companies. It is the world's largest manufacturer of clean, fuel-efficient internal combustion engines, and motorcycles.
As the official distributor of Honda automobiles in Singapore, Kah Motor shares the belief with Honda that each person working in, or coming in contact with our company, directly or through our products, should share a sense of joy throughout that experience.
The Joy of Buying is for every customer who is glad that they bought a Honda product.
The Joy of Selling is for those who can recommend a product with confidence.
The Joy of Creating is for those who create quality products with unique ideas and technologies.
Guided by our beliefs, we invite inspired individuals who believe in the power of dreams to be part of our family at Kah Motor.