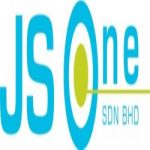 Overview
Sectors Software / Information System

Posted Jobs 0

SSM Registration No. 749898-T
Company Description
JSONE was setup in October 2006. We are a company specializing in the area of Open Text Enterprise Content Management (ECM) Suite, especially ECM Suite for SAP Solution such as Open Text Data Archiving for SAP® Solutions, Open Text Archiving for SAP® Solutions, Open Text Document Access for SAP® Solutions and Open Text Vendor Invoice Management for SAP® Solutions.
Committed to delivering value, we work with our customers to support and manage critical business drivers through the effective use of IT systems and business processes. We design and implement solutions to complex business problems by building composite application that combines function and processes from multiple systems.
Our consultants are experienced SAP technical and business consultants. This means we provide our client with additional services to implement a complete archiving and ECM strategy.
When implementing SAP data archiving, a number of key factors form the basis of an effective SAP data archiving solution. These include:
Actual Know How
Database analysis to determine which tables are having the largest effect on database growth
Workshops with key business users to determine the impact of archiving on the users and business processes
Providing a number of retrieval methods (SAP Document Access by Open Text) to access archived data thus minimizing impact of archiving on end users
Capture of any outgoing documents and print lists so that all documentation is available regardless of whether data is online or archived
We practice an Implementation Methodology of Open Text solution that is divided into four distinct phases. The first phase is to develop the implementation concept, the second phase covers the installation, and the third phase implements the solution and the last phase to rollout into production
Discuss with our Consultant on the SAP Data Archiving project assessment. We assess the SAP Data archiving project complexity over VPN to your environment. This would enable you to determine the quality, value and predictability of our SAP Data Archiving services.