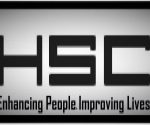 Overview
Sectors Engineering / Robotics / Automation

Posted Jobs 0

SSM Registration No. 481259393
Company Description
Who are we?
We are H. Solos Cargo (HSC) an American company building A..i (Artificial Intelligence) to make people's lives easier. This first product is for the high end hospitality line ie. restaurants or F& B in general.
WE
We are composed of electronic and ai engineers, data scientists with a passion for tech that actually helps people in real life. The atmosphere  performance oriented (fast and furious) vs having to look at a  clock and wonder why it's moving so slow (mind-numbing and meaningless).
Our product?
The Restaurant Helper. It is an A.i. that  connects to a restaurants cctv cameras and monitors the tables for what is on it, or what should be on it. Then it communicates this directly with staff via bluetooth if they are too busy or away to notice-
 "table 9 still waiting for food order, table 9". 
IF you are interested or know someone that would be here is our information
HSC
What's app +60 11 3138 5756
Email hsc@hsoloscargo.com