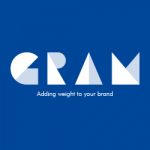 Overview
Sectors Animation

Posted Jobs 0

SSM Registration No. 201405756K
Company Description
Top Animation Studio in Singapore
As the top animation company in Singapore, we strive to create more than just animation videos for you. We want to help you bring your stories and concepts to life through our passion in videos.
Our Story
In 2014, an overzealous employee made a suggestion to create an animated explainer video for
his company, thus sparking passion that became Gram.
Since its humble beginnings, Gram has evolved to be an expert in the video production industry, with a team of like-minded enthusiasts and professionals at its helm.
Our Mission for The World
Explaining the most complex of topics into common sense through visual communication.
Clients & Partners
To be a trusted and reliable advisor that goes the extra mile to help you achieve your purpose.
Our Employees
To provide an enjoyable environment focused on growth and personal development where you can express your passion