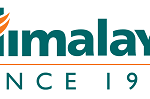 Overview
Sectors Health Care

Posted Jobs 0

SSM Registration No. 199901017186 (492086-D)
Company Description
The Himalaya Drug Company was founded in 1930 by Mr. M. Manal with a clear vision to bring Ayurveda to society in a contemporary form and to
unravel the mystery behind the 5,000-year-old system of medicine. In the years that followed, the brand has introduced many other iconic brands
which have become household names.
Today, Himalaya's portfolios include Pharmaceuticals, Personal Care, Baby Care, Wellness, and Animal Health. Himalaya brand is synonymous with
safe and efficacious herbal products. We operate in over 100 countries, our products are prescribed by 400,000 doctors worldwide, and millions of
customers trust us for their health and personal care needs.
Here in Malaysia, Himalaya is owned and operated by Embun Elit Sdn Bhd. with more than 200 products available in the local market.
Always remember Himalaya with our tagline "Wellness in Every Household, Happiness in Every Heart".