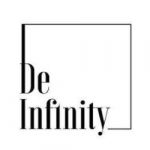 Overview
Sectors Sales / Marketing

Posted Jobs 0

SSM Registration No. 201803151852
Company Description
We are a young raising company since year 2008. Throughout all these years we builds young
and professional advisor in delivering professionalism in financial services. Our company is
working under CBC Bank while collaborating with Great Eastern. Great Eastern is a subsidiary of
OCBC Bank, the second largest financial services group in Southeast Asia by assets. It is one of
the world's most highly-rated banks, with an *Aa1′ rating from Moody's.
We emphasize on continuous personal and professional development and provide support for your need to success in this career.
Our team has been helping individuals, commercial and corporate clients to achieve financial security and financial success through proper financial planning and execution in Malaysia.
If you have seen a commitment team contributor and aspired to achieve greater or grow together with our team we are happy to meet you.
WHY JOIN US ?
In line with our expansion programme, we are seeking passionate candidates to market our financial products and concepts to help individuals and corporate clients create and protect their wealth in order to secure their financial future. We can guarantee future career advancement as in promote to
managerial position after two years upon fulfilment of promotion criteria.
1. We have a proven track record in company
2. We build most numbers of top achievers over the years
3. With outstanding training & system support
4. 6 years sales commissions
5. Career benefits
6. Production bonus
7. others sales incentives
8. Insurance benefits
9. Overseas trips and conventions
10. Noble career with significant recognition
11. Fast track promotion to managers
12. Expand your networking
For those who are up the challenge, let us show you a career that is able to earn you a six figure yearly income within 3-5 years time.