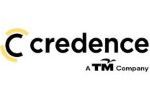 Overview
Sectors Software / Information System

Posted Jobs 0
Company Description
Credence, powered by TM, is a digital and born-in-the-cloud services company.  We help enterprises and the public sector better understand the technology landscape and embark on a meaningful, low-risk digital transformation journey. Credence is a wholly-owned subsidiary of TM.
Our mission is to deliver high-quality and innovative solutions and services seamlessly to our customers harnessing the power of Digital. Credence offers Cloud Advisory, Migration services, specialized SaaS, analytics, and application modernisation capabilities. We will also provide access to a diverse range of solutions alongside leading cloud and cloud-native application providers.
Credence will offer a differentiated advantage in how we bring end-to-end digital solutions and services to customers. Leveraging both local and international technologies as well as expertise, we will provide greater and faster time-to-value by understanding local customer requirements and challenges.
By working strategically with our technology partners who are leaders in specific solutions and technology, Credence offers the right choice of solutions as well as specialised and niche SaaS offerings that best suit customer needs. Along with the presence and strength of TM, Credence is positioned to offer customers the best returns on their technology investment.
Our strengths:
We are the only company in Malaysia that is able to offer our customers the full end-to-end portfolio of connectivity & solutions from infrastructure to insights (I2I). Credence will also capitalize on TM's key assets: our ecosystem with customers in the Enterprise and Government Services base and our core talent.
We are also platform-agnostic, and with our focused guidance, are in a better position to offer what better suits our customers without any brand bias. Our bias is only towards ensuring Malaysian organisations are able to embark on a digital journey with less unpredictability, concern and disruption while choosing the best tech solutions that best suit their needs and priorities, enabling them to focus on their core business profitably.
We make it easier to execute with
our superior understanding of the B2B space in Malaysia
our innate knowledge of the unique Malaysian business culture
our C-level connections and trusted, existing relationships with technology partners such as Microsoft, AWS, Huawei, VMware and more.
Our depth and width of partnerships and access to global technology resources & digital talent.
value for Customers: TM has existing relationships with global tech giants and will be able to offer a price point that is far more affordable in this market than some tech giants, without compromising quality.
Our People
Credence is shaped by a capable team of professionals who are fully experienced in the technology and consulting world. Through this team, Credence offers:
expertise, agility and nimbleness
the flexibility to meet the requirements of large-scale enterprise & public sector organisations
a better ability to partner global hyperscalers and capture new opportunities.
Our team will work with customers closely to leverage technology effectively to grow their core business.