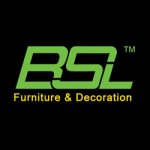 Overview
Sectors Manufacturing

Posted Jobs 0

SSM Registration No. 1085623-D
Company Description
BSL Furniture Sdn Bhd was founded by Mr. Wee Kok Lee in 2005 in Muar, Johor. BSL first started as a sub-contractor for manufacturers who exported wooden furniture worldwide. Then, BSL furniture has begun to explore the export market in 2012.
Today, we have grown significantly and developed our business partners all over the world, such as United States, Philippines, United Kingdom, France, Algeria and Australia. We are specialized in wooden bedroom furniture. Our core capabilities are exhibited by a committed staff of around 70 employees and the current production land space is around 40,200 sqf.
For more than 15 years, BSL Furniture has always been striving to develop products that are comfortable, ergonomic and eco-friendly. Besides having our own designs, we also provide OEM service to fulfil our business partner's requests and demand. BSL Furniture has always been cultivating young talents by cooperating with a few local universities in the furniture design competition as the prototype maker.
In order to fulfil the unwavering commitment to Customer Satisfaction, we are putting lots of efforts to ensure our product's quality by introducing superior material and latest technologies. Our ultimate objective is to excel further from time to time to keep abreast with the ever growing demands for international standards and requirements.