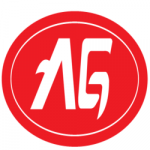 Overview
Sectors Manufacturing

Posted Jobs 0
Company Description
New Hoong Fatt Holdings Berhad (NHF) Group established in 1977 as a trading company based at their headquarters in Meru, Klang.
Since then, NHF has expanded its operations with over 1,000 staff across trading branches in central cities in Malaysia, as well as in its wholly-owned subsidiaries in China and Indonesia.
To date, NHF has grown from strength to strength since the listing of New Hoong Fatt Holdings Berhad ("NHFHB") on the Second Board of Bursa Malaysia in 1998, and subsequently on the Main Board of Bursa Malaysia in 2001.
As the industry and technology moves forward with demand, Auto Global Parts Industries SDN BHD (Auto Global) was incorporated as a wholly owned subsidiary to NHF in February 2010. Primarily focused on the manufacture and delivery of quality metal & plastic automotive parts to customers through an integrated supply chain system. These products are distributed to local market in Malaysia as well as exported to over 50 countries around the world, including Asia, Central & South America, Middle East, Europe & Africa.
Auto Global is committed to supply quality automotive parts that fulfill customer satisfaction consistently through continual improvement with the use of process approach and risk-based thinking to achieve Quality Management System results in line with the organizational strategic direction.