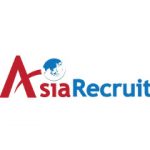 Overview
Sectors Others

Posted Jobs 0

SSM Registration No. (200401036859) (675370-W) (JTKSM 230C)
Company Description
Since its inception in 2003; Asia Recruit has always sets its sights to being a go-to-global recruitment player both in permanent and contracting businesses. Being a brand of the Will Group in 2016 has catapulted Asia Recruit closer to that vision. We now have the capabilities to extend our recruitment services together with our reputable sister companies across the region.
Our clients' list ranges from Public Listed Companies to Multinational companies across a variety of industries from Manufacturing, Finance & Banking, IT, Shared Services, Oil & Gas, Telecommunication covering regions as far as Malaysia, Indonesia, Cambodia, Singapore, and Middle East. Our offices are also strategically located in Klang Valley, Melaka and Johor Bahru.
We have also been awarded as one of the Top 10 Recruitment Agency in Malaysia by Top 10 Malaysia Magazine as well as being nominated for being The Top Recruitment Brands in Malaysia by HR Hub in 2020. We aim to continuously be recognized as a people-centric agency who delivers top notched services to clients and candidates alike, as well as moving along with technology which improves our delivery time. We are proud to be recognized as a consistent and reliable recruitment partner by providing the highest level of service and value to our clients, candidates and to our entire organization.
The bottom line is: Asia Recruit is helping clients in winning the war for talent, and candidates in improving lives through better careers!