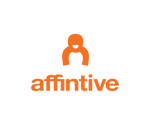 Overview
Sectors Accounting / Finance

Posted Jobs 3

SSM Registration No. 201901035241 (1344571-T)
Company Description
We are a cloud & digital CFO services firm that empowers founders and business owners to reduce the burden of managing their businesses.
Our mission is clear that every founder and owner should not be burdened by the unavoidable tasks that are crucial to run a business.
We create a reporting regime to provide founders and owners with their financial health, insights, growth.
Besides, through process improvement founders and owners are gaining efficiency from workforce planning, task delegating to financial analysis.
We empower founders and owners to focus on developing business, leveraging our expertise in leadership coaching, mindsets changing and adapting technological innovation to stay relevant in this fast-changing world.
Active Jobs From Affintive Sdn Bhd