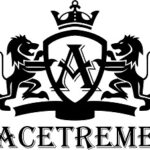 Overview
Sectors Others

Posted Jobs 0

SSM Registration No. 1264916-X
Company Description
ACETREME SDN. BHD. is a private limited company incorporated in Malaysia on January 19, 2018 with a focus on the import, distribution and export of food products. ACETREME is active in E-commerce as well as traditional trading and is known as one the  key players in the Malaysian market. ACETREME is also known as the largest importer and seller of saffron in Malaysia and also authorized sole distributor of some of the major brands.
Key Features:
Import and Distribution: ACETREME SDN. BHD. specializes in sourcing and importing food products from various international markets to cater to the diverse needs of the Malaysian market.
Food Product Range: The company offers a wide range of food products, potentially including saffron among other items, providing customers with a diverse selection to meet their culinary requirements.
Distribution Network: ACETREME SDN. BHD. has established a strong distribution network across Malaysia, ensuring efficient delivery and availability of their products.
Authorized Distribution: The company may hold authorized distribution rights for selected major brands in Malaysia, enhancing its portfolio and offering customers access to renowned products.